At InRoads Credit Union, we take your financial security seriously. Every day, you'll find our Information Security team diligently working to thwart spammers, hackers, and other attackers before they even have a chance to access your info. That said, you are a vital part of the security process. By remaining vigilant and aware of possible online threats, you can help yourself and the credit union stay one step ahead.
Protect Yourself from the Latest Scams
Avoiding Student Loan Scams: Fraudsters are always looking for ways to steal money. Even from college students. You can learn how to protect yourself or someone you know by staying informed. Click here to learn the warning signs of student loan scams.
Beware of Fraudulent Texts: If you receive a text message from the InRoads fraud verification department asking you to verify a recent purchase, it's okay to answer yes or no. However, if the text is fraudulent, someone pretending to be from InRoads may then call you to attempt to get more information. If this happens, hang up immediately and call us directly at 503.397.2376. This will help protect your accounts and those of your fellow members. Remember that InRoads will NEVER initiate a call to you and then ask for your personal banking information.
Cryptocurrency Scams on Social Media: Cryptocurrency scams on social media are on the rise. Click here to learn how to spot and avoid falling victim to these scams.
June is Internet Safety Month: Have you ever noticed an odd post on Facebook or received a suspicious email or text? BALANCE Financial Fitness has some tips to help you spot and avoid common online scams. Click here to learn some tips to keep yourself protected online.
World Elder Abuse Day – June 15: The experts over at BALANCE Financial Fitness have shared an article about how ID theft targets seniors. If you're a senior or you know someone who could benefit from this important information, click here to learn more about protection from ID theft.
Avoiding Payment App Scams: Online scammers are targeting users of payment apps like Venmo in an attempt to gain access to accounts and personal information. Click here to learn more about this scam and how to protect yourself.
Fraud Alert: Fraudsters are targeting members by impersonating InRoads via text and over the phone. Learn more about the scam and how to protect yourself. 
Email Scams: The FBI is warning Americans to be on the lookout for Business Email Compromise (BEC) and Email Account Compromise (EAC) scams. These online communications can give criminals access to your computer and data. Click here to learn more about BEC and EAC email scams.
Watch Out for InRoads Impersonators: There's a new scam out there. This one could catch just about anyone with a smartphone off guard. Here's how it works: using a smartphone spoofing app, criminals are calling people all over the U.S. pretending to be from a local credit union or bank. Once they get a person on the phone, they then play the part of a member service representative from the financial institution. They falsely tell the potential victim there has been suspicious activity on their credit or debit card. All they need is the last 8 digits on the card, along with the expiration date and 3-digit code, to fix the problem. Once that information is retrieved, the criminals start their shopping spree.
InRoads will never ask for your private financial information. We already have it. If a legitimate InRoads team member calls you, we won't ask for your credit card or debit card numbers, passwords, Social Security number, PINs and more. If you've received a call like this or worry you may have fallen victim to a similar crime, call us at 503.397.2376. You can also report it to the FTC Click here to learn about recognizing and reporting spam text messages.
Dangers of Payday Loans: There are times when even the most well-planned budget faces the unexpected. When there's more month than money, it's important to plan your next moves carefully. However, too many families turn to payday loans. We've put together reasons why those loans can be dangerous for your financial future and what you can do to make ends meet. Click here to learn about the dangers of payday loans.
FTC Warns Against Giving Out Gift Card Numbers: In 2021, nearly 40,000 Americans reported a gift card they had purchased or received had been depleted by fraudsters. We have some tips to help you avoid becoming a victim of this and other gift-card-related crimes. Click here to learn about gift card fraud.
How to Recognize and Report Spam Text Messages: You may have received texts from an unknown number and wondered if they were a scam. The Federal Trade Commission can help you learn how to recognize and report spam texts and avoid falling victim to text or phishing scams. Click here to learn about recognizing and reporting spam text messages.
How to Protect Yourself From Card Fraud: Do you know how to protect yourself from card fraud? Our partners at BALANCE provide you with the knowledge and tools you need to identify and prevent card fraud. Click here to learn about card fraud and explore additional free financial.
Fraudulent Unemployment Deposits: There has been a rise in fraudulent unemployment requests and benefit payments in recent months. Be aware of the signs and learn what to do if you have been a victim. Click here to learn more about ACH scams. 
Educate Yourself about Imposter Scams: Imposter scams aimed at the elderly are on the rise in the U.S. Here are some tips for you and your loved ones to help avoid this crime. Click here to learn more about imposter scams. 
Protect Yourself Against Ransomware: Detecting and reporting ransomware payments is vital to preventing and deterring cybercriminals from deploying malicious software. Click here to learn more about ransomware.
Elder Exploitation Scams: In the recent weeks, the Oregon Department of Justice (ODJ) Consumer Protection division has warned Oregonians to look out for elder exploitation scams. Click here to learn how to protect yourself.
How to Spot Government Imposters: Nearly 1/3 of reported imposter scams were of people posing as a government representative. Click here to learn how to protect yourself.
Avoid COVID Vaccine Scams: With access to COVID vaccines in high demand, this scam is targeting folks seeking their vaccine. Click here to learn how to protect yourself.
Watch Out for Tax Season Scams: It's tax season, which means there will be scammers out there trying to part you from your personal information and money. Click here to learn more about common tax season scams.
Protect Yourself from Fraud: It's always a good idea to keep an eye on your finances to protect yourself from fraud. We've put together some quick tips to help you protect yours.
Watch Out for Holiday Scams: While nobody likes to think about it, holiday scams are a real thing. And the best way to avoid them is to protect yourself. We've put together a few tips that could help.
All About Passwords
It's important to change your passwords frequently. Changing your password might seem like a huge waste of time, but it's been proven that password security is a top deterrent for online criminals.
IMPORTANT: InRoads will never ask you for your password over the phone. It's not something we require to help with your banking needs. If you get a call from someone who says they are an InRoads employee, and they ask for your password or for other sensitive information beyond the usual identifying questions, hang up. Then call us back at 503.397.2376.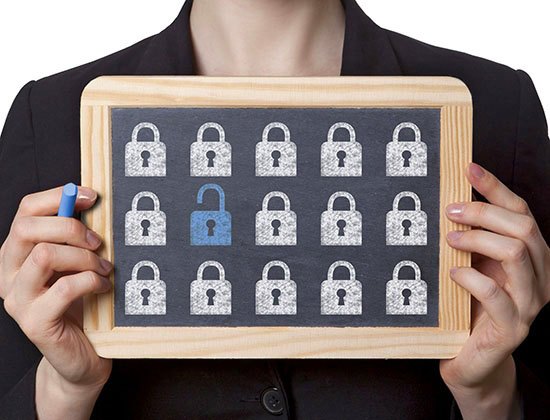 Lost or Stolen Cards and Fraud
If you lose your debit or credit card, or feel you may be the victim of fraud, call us at 503.397.2376 and we'll put you in touch with the right people. Or call our after-hours lost or stolen card hotline at 800.275.6434 (lost or stolen Visa® debit or credit cards) or 410.581.9994 country code 001 (outside the U.S.)
Keep Your Eyes Open and Stay Safe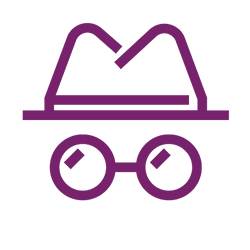 Card Cracking
If an email or headline sounds too good to be true, like "legit money fast" or "earn thousands instantly" then it probably is fake. Especially when these get-rich-quick schemes need your account number and login credentials before you get paid.
Phishing Scams
When someone tries to get you to share your personal information online, it's called a phishing scam. This can happen within social media or at a very real looking yet totally fake website designed to build confidence. You wouldn't yell your home address or social security number out loud at the supermarket. Why would you do it online? Be wary and keep your private life private.
Cyber Attacks
A strong password is a great way to protect your personal information online, but by utilizing 2-step verification processes whenever possible, you can further protect your online privacy.
Wi-Fi Danger
Be wary of free wi-fi access in public places as criminals patrol areas where unsuspecting smartphone users may be logging into their online banking accounts. Once you login, they can potentially see your account, change your password, and pretend to be you.
ATM Security
As an InRoads member, we're here to protect your privacy and finances wherever you go. Even at an unfriendly ATM. But to avoid the hassle of getting new cards and worrying about your privacy, always watch out for suspicious ATMs that appear to have been tampered with, may have been altered to steal your card or read your PIN, and more. If you don't feel comfortable with an ATM, go somewhere else and call the police.
Prying Eyes
This is a low-tech scam that takes place at ATMs and checkout counters. When entering your PIN after a purchase or transaction, be sure to hide the number pad from view. You never know who is watching and where they might be watching from. To add an additional layer of protection to your credit cards, use IN Control. This free service is available with your InRoads membership.