At InRoads Credit Union, we take your privacy and financial security seriously. Every day, you'll find our Information Security team diligently working to thwart spammers, hackers, and other attackers before they even have a chance to access your info. That said, you are a vital part of the security process. By remaining vigilant and aware of possible online threats, you can help yourself and the credit union stay one step ahead.
All About Passwords
It's important to change your passwords frequently. Changing your password might seem like a huge waste of time, but it's been proven that password security is a top deterrent for online criminals.
IMPORTANT: InRoads will never ask you for your password over the phone. It's not something we require to help with your banking needs. If you get a call from someone who says they are an InRoads employee, and they ask for your password or for other sensitive information beyond the usual identifying questions, hang up. Then call us back at 503.397.2376.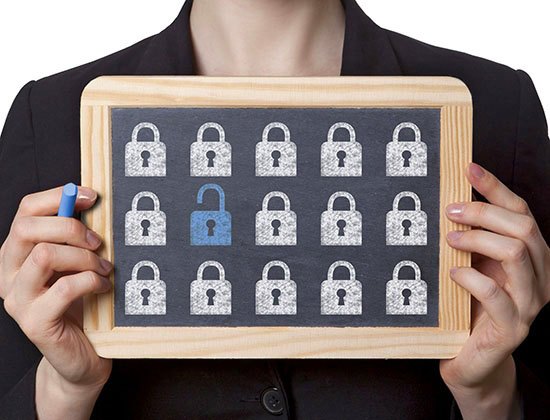 Lost or Stolen Cards and Fraud
If you lose your debit or credit card, or feel you may be the victim of fraud, call us at 503.397.2376 and we'll put you in touch with the right people. Or call our after-hours lost or stolen card hotline at 800.275.6434 (lost or stolen Visa® debit or credit cards) or 410.581.9994 country code 001 (outside the U.S.)
Keep Your Eyes Open and Stay Safe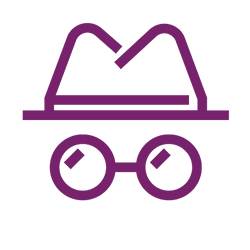 Card Cracking
If an email or headline sounds too good to be true, like "legit money fast" or "earn thousands instantly" then it probably is fake. Especially when these get-rich-quick schemes need your account number and login credentials before you get paid.
Phishing Scams
When someone tries to get you to share your personal information online, it's called a phishing scam. This can happen within social media or at a very real looking yet totally fake website designed to build confidence. You wouldn't yell your home address or social security number out loud at the supermarket. Why would you do it online? Be wary and keep your private life private.
Cyber Attacks
A strong password is a great way to protect your personal information online, but by utilizing 2-step verification processes whenever possible, you can further protect your online privacy.
Wi-Fi Danger
Be wary of free wi-fi access in public places as criminals patrol areas where unsuspecting smartphone users may be logging into their online banking accounts. Once you login, they can potentially see your account, change your password, and pretend to be you.
ATM Security
As an InRoads member, we're here to protect your privacy and finances wherever you go. Even at an unfriendly ATM. But to avoid the hassle of getting new cards and worrying about your privacy, always watch out for suspicious ATMs that appear to have been tampered with, may have been altered to steal your card or read your PIN, and more. If you don't feel comfortable with an ATM, go somewhere else and call the police.
Prying Eyes
This is a low-tech scam that takes place at ATMs and checkout counters. When entering your PIN after a purchase or transaction, be sure to hide the number pad from view. You never know who is watching and where they might be watching from. To add an additional layer of protection to your credit cards, use IN Control. This free service is available with your InRoads membership.